Price $25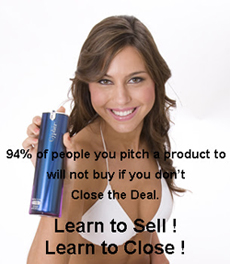 Industry leaders tell us that 30% or more of a tanning salon's revenue should come from product sales.That goal can be achieved!
The key to jump starting your sales to that level is training your staff of Customer Service Representatives in sales skills and knowledge about the products.
This video course is designed to Jumpstart Employee Sales. It covers the Key Four Steps of Sales so you can Present the Products and their Benefits, Overcome Objections and Close the Sale.
Also covered is how to understand tanning product ingredients and what you need to understand to communicate their benefit to the customer.
Login as "Guest" for a Product Sales Free Course Preview


A couple of comments from business owners about our course -
"I liked how helpful every video was." - Ashley
"Great educative course." - Sandy
"The course was great!" - Kimberly
"Very informative." - Douglas
"This was very helpful, I will have staff use this". - Carolyn
Enrollments in this course expire in 30 days.

We suggest you review the course material multiple times. After you take the course and try it's ideas with customers go back through the course again. Repeat as needed; you can go through the course material as often as you wish for up to 30 days with a single course enrollment payment.